It's been a busy week for me, I've been flat-hunting (again, for the fourth time in two years), negotiating a new contract for my business, trying to find the perfect pair of Spring/Summer jeans and trying to make sure I still get some vegetable matter in my diet by the end of the day.
I'll get back to you on the flat and the contract, but here are some of my favorite things from this week;
1) Jeans! I finally picked up this great pair of River Island Taylor's in a distressed wash. They should work with everything I can throw at them come Summer and they look pretty groovy now too. Been awhile since I owned jeans, so it will be novel to have the ease of them back in my wardrobe!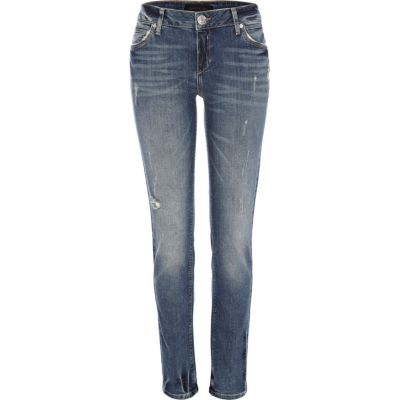 2) H&M's new concept store, & Other Stories, launched today and I am loving this octagonal bag in gold. The site is supreme, mixing street style effect product shots with normal white background product shots – so you get a mix of plain product and 'action' shots! Good clean styles in basic colours, pretty minimalist, good fabrics and a price point between H&M and Cos.
3) Bin bags (stick with me here!) my cat has formed the most bizarre attachment to a bin bag – she sleeps on it, plays on it and has starting rolling on it and waving her legs in the air in the cutest, and most undignified manner possible.